Your First program: Hello World
When you start Alice3 the first thing you need to do is select a project. For your first project you should select one of the Blank Slates as shown below. Don't worry about making a wrong choice. You can change this later. Select one, and then click OK.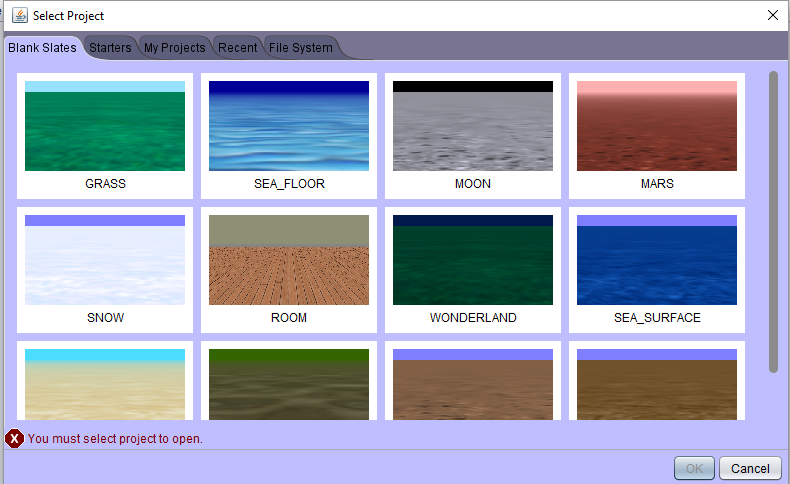 Notice that there are also tabs for
Starters (complete scenes with buildings, trees and other objects).
My Projects (to open projects from the My Projects folder.)
Recent (to open recent projects)
File System (to browse your files and search for a project.)
For your next project you can experiment with some of the other tabs.